In this video, I walk you through our garage gym as I talk about my favorite gear and some options for where to buy equipment. I also show you what gear you need for each equipment phase of our program (Minimalist, Generalist, Enthusiast) so you can see where you're at within those set-ups.
In the video, I mention a few places to shop for equipment:
And then the more specialty shops:
My personal favorites:
Rubber Hex Headed style of Dumbbell
Wall-mounted pullup system
Dynamax Medicine Balls
Concept 2 Rower
Bushing Barbell (not a Bearing Bar)
Wood Rings
You don't need all the latest and greatest home gym workout equipment.
Start small, keep it simple and build over time.
This is where we're at after 15+ years in CrossFit.
Even then, there's laundry everywhere. Toys and bikes laying around. Other projects creeping into the space.
In no way is it perfect. And it doesn't matter.
We're in and out in 30-minutes. Then it's back to business, keeping up with the kiddos and making time for the activities and people important to us.
Until next time, stay gold.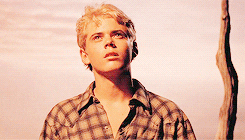 Co-Founder/Video Monkey/Head Pesterer of Taz
You'll see my bearded face and excellent t-shirt collection in the videos I film for our unrivaled community of #Outsiders. I also test the workouts, help with social media, and steer the ship. For fun, I converted a van into a sweet rig for camping with the fam across the good ole USofA. I love the water and getting my boys outside. I can also sing the entire soundtrack of Hamilton: The American Musical while blindfolded and jumping on one leg in the rain.