We believe that training at a great affiliate with skilled coaches is the best thing you can do to reach your highest potential.
That said, sometimes life is full and you don't have enough time to get to an affiliate and train for an hour.
As coaches, we don't say that lightly.
Right now, we have three kiddos (6 years, 3 years and 4 months) and we run two small businesses.
Life is full, time is limited, and working out falls into the "me time" column.
When is "me time?"
Excellent question.
It's before the rooster crows.
And when the best infomercials are aired.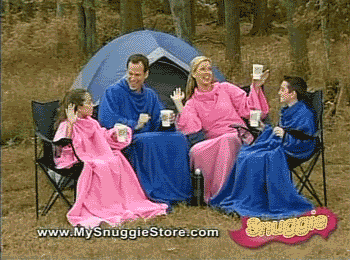 In other words, so early and so late that everyone is sleeping.
When we want to be sleeping too.
That's our time.
So, we need quick fitness.
Not because it's going to get us the fittest we could possibly be, ever.
That's not our because right now.
We workout because we enjoy it.
Because we want to be healthy enough to play with our kids and keep up with them as they grow.
Because we need something for ourselves too.
To keep consistent, we've got to keep it simple.
Our home gym is a few steps away from our napping kids.
30-minute fitness we can do at home is what works for us right now, in this chapter.
We've got a lot going on, so when we give our time to something, we want it to count, we want it to matter.
Here are 3 things we do to make sure we get the most from every workout. They're simple, easy and free. No gear upgrades necessary. No fancy home gym required.
Stay gold.
Co-Founder/Video Monkey/Head Pesterer of Taz
You'll see my bearded face and excellent t-shirt collection in the videos I film for our unrivaled community of #Outsiders. I also test the workouts, help with social media, and steer the ship. For fun, I converted a van into a sweet rig for camping with the fam across the good ole USofA. I love the water and getting my boys outside. I can also sing the entire soundtrack of Hamilton: The American Musical while blindfolded and jumping on one leg in the rain.