Last month, we tested the workout written for April 16th with a suuuuuper casual sweat sesh in our garage and driveway.
If you want to join the #DumbbellDanceParty and workout with us, here's what we're doing:
Run 200m
21 Dumbbell Deadlifts
Run 400m
15 Single Arm Dumbbell Push Presses (15 on Left, 15 on Right)
Run 600m
9 Dumbbell Woman Makers
All that running feels like…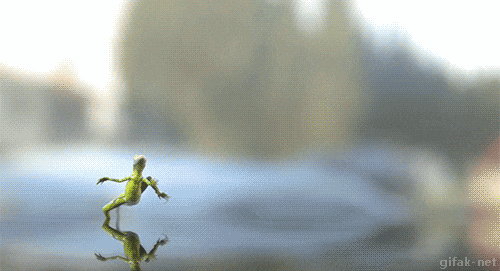 I tend to chillax a little in my runs, treating them as my time to regroup and catch my breath.
Which is not the purpose of a run. 🙂 So, to maintain intensity, I have to breathe and push myself.
If you're like me, remember: It says "run" not "jog."
If you're like Taz, and you're recovering from bringing new life into the world, or you have another totally legit reason to jog, then by all means, jog.
This one hurt so good.
Stay gold.
Co-Founder/Video Monkey/Head Pesterer of Taz
You'll see my bearded face and excellent t-shirt collection in the videos I film for our unrivaled community of #Outsiders. I also test the workouts, help with social media, and steer the ship. For fun, I converted a van into a sweet rig for camping with the fam across the good ole USofA. I love the water and getting my boys outside. I can also sing the entire soundtrack of Hamilton: The American Musical while blindfolded and jumping on one leg in the rain.